Making a Complaint
Find out how to make a complaint about a service provider. 
Nature of Complaints
You can make a complaint to us about buses, trains, planes, ferries, natural gas, electricity, coal, water and postal services.
The process for making a complaint - Infographic
Download our infographic below.
Contact Methods
You can contact us via:
Freephone 0800 121 6022
Write to: Freepost THE CONSUMER COUNCIL
Private Parking Fines, Urgent Needs and Vulnerable Consumers
If you have a complaint about a private parking fine, if you have an urgent consumer matter or are a vulnerable consumer, please call us on 0800 121 6022. 
Resolver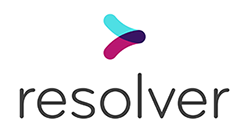 In addition, we have a developed a partnership with Resolver, an online complaints service which you can contact with any consumer issue.
To find out more about Resolver, please click here. 
Good and Services
If you have a complaint about goods or services, you should contact Consumerline, managed by Trading Standards Service Northern Ireland, via telephone number 0300 123 6262 or email consumerline@economy-ni.gov.uk. 
Consumerline operates 9.00am to 5.00pm Monday to Thursday, and 9.00am to 4.00pm Friday. 
Privacy Notice
Please note: Our calls are recorded in order to improve the quality of our service and for business purposes.
For more information on how we use your personal data, please read our Privacy Notice.