Parcel shop locator launched to help consumers save time and money
The Consumer Council has launched ParcelPal NI, a new one-stop shop to help consumers find their nearest local shop where they can send parcels and collect online shopping.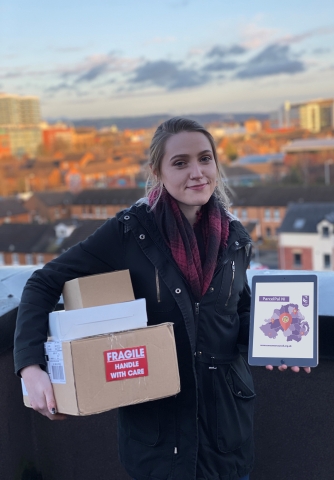 ParcelPal NI is the first tool of its kind in Northern Ireland to allow consumers to compare a number of different parcel service providers. 
Kellin McCloskey, Head of Postal Services at The Consumer Council, said: "With Christmas fast approaching you may need to send a present to friends and family. ParcelPal NI helps you to find the most convenient location, which can be a top priority during the busy festive period.
"A number of companies in your area may provide parcel services from local shops or outlets where you can send parcels. These locations may also allow you to pick up goods you have bought online, collect a missed delivery or return online shopping to retailers. Shopping around for different parcel companies in your area may also save you money on postage costs."
ParcelPal NI is available by visiting www.consumercouncil.org.uk/ParcelPal-NI.