An overview of The Consumer Council.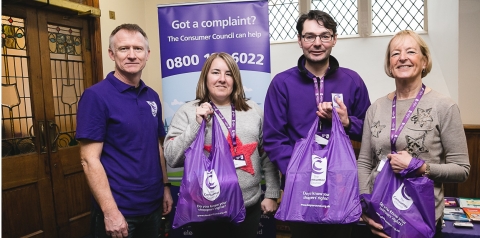 Our principal statutory duty is to promote and safeguard the interests of consumers in Northern Ireland.
We have specific statutory duties in relation to energy, postal services, transport, and water and sewerage. These include considering consumer complaints and enquiries, carrying out research and educating and informing consumers.
For more information call 028 9025 1600 or e-mail: info@consumercouncil.org.uk
The Consumer Council is authorised and regulated by The Financial Conduct Authority to act as a credit broker. Our Firm Number is 913082.