Transport
07th April 2022
We can help if you have an issue with your bus or rail journey.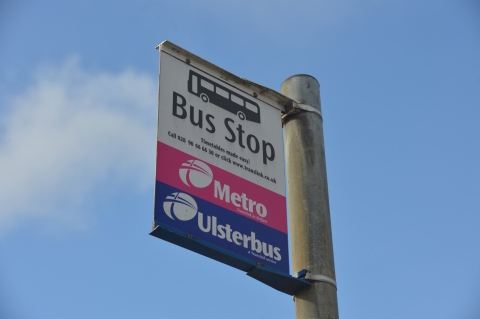 If you've experienced a delay or cancellation we can provide information about your rights or help you resolve a complaint with Translink, the main provider of public transport services in Northern Ireland.
We also provide information on a range of issues including travelling with a disability or reduced mobility, and finding the best value fare.
Complaining about a bus or rail journey
If you have a complaint Translink staff should deal with it quickly or direct you to an appropriate staff member. However, if you prefer, or you are not satisfied with the response, you can make a complaint to Translink in writing, by telephone or by e-mail.
Provide as much detail as possible, such as: 
The time and date of travel;

Where you were leaving from and going to;

If possible, a copy of your ticket; and

Contact details in case more information is needed.
Translink should acknowledge your complaint within three working days of receiving it. It will aim to give you a full response within another 10 working days and respond to all complaints within 15 working days. It will respond to your complaint in whichever way you ask (phone, e-mail or in writing). 
Complaints and feedback can be given to Translink by:
Post: Translink Customer Services, Translink Contact Centre, Adelaide Centre, 8 Falcon Road, Belfast, BT12 6PU
Telephone: 028 9066 6630
Email: feedback@translink.co.uk
The Consumer Council has a template complaint letter to help you.
Not happy with the response or would like more help? Contact The Consumer Council by telephone 0800 121 6022 or click here.
What to Expect
There has been a lot of investment in public transport over recent years with many new trains and buses brought into service.
All trains, Glider and many Goldline services provide free wifi. All vehicles should be clean and comfortable and no passenger should have to stand for more than 15 minutes on any bus journey or 20 minutes on any train journey.
Translink's Passenger Charter
The Translink Passenger Charter is its commitment to service standards. 
Translink gives a commitment that 99.2% of all buses and trains scheduled will run as planned and 99.5% of trains on the Dublin line will run. 
In terms of punctuality, Translink states that:
95% of all buses will arrive no more than seven minutes late;

95% of trains on the Bangor line, Portadown line and Larne line will arrive no more than five minutes late; and

90% of trains on the Dublin line, Londonderry line and Portrush line will arrive no more than 10 minutes late.    
The Consumer Council works in partnership with Translink and the Department for Infrastructure (DFI) to monitor how well Translink performs against these measures as well as other targets. The results are published every six months on posters in bus and train stations and on the Translink website.
Delays and Cancellations
If a train or bus service is cancelled or delayed you may be entitled to compensation or a refund. This will depend on the length of the delay and whether the cause of the delay was something within Translink's control.
More detailed information is available in the Translink Passenger Charter or by calling the Translink contact centre on 028 9066 6630.
Travelling with a Disability or Reduced Mobility
All Metro (Belfast buses) and Glider services are operated using low floor, wheelchair accessible vehicles. Each now has visual displays and audio announcements so passengers know which stop is coming next.
All trains are easy to board and many stations have step free access. However, some stations and some Ulsterbus and Goldline vehicles have steps. If you need any assistance when travelling call the Translink contact centre (028 9066 6630) at least 24 hours before you travel to ensure you can get the information and assistance that you need. 
Translink has an 'Access Guide' with current service levels for passengers with a disability or reduced mobility. It also has a 'Facilities Guide' that provides information on the facilities at stations and halts. These guides are available on Translink's website here. You can also request a copy from the contact centre on 028 9066 6630 or by emailing feedback@translink.co.uk.  
Getting the Best Deal
There is a wide range of tickets available for different services and journeys. Passengers can buy tickets on board vehicles, in stations and some tickets can be bought online or at ticket machines. There are day tickets, weekly and monthly tickets, multi journey tickets and annual tickets, all of which could save you money, depending on when and how you are travelling. 
Translink staff can give you information on the best ticket for your needs. You can also get information on the Translink website here or by calling the Translink contact centre on 028 9066 6630.
Listen to our podcast, produced with Translink, on how to get the best deal on public transport.
Planning Your Journey
Timetable information is available at stations and halts, via the Translink website or by calling the Translink contact centre (028 9066 6630). There is a journey planning section on the Translink website which allows you to input where you are travelling from and to and at what time. It will then tell you which services you can use.
There is also a Translink app which can be downloaded onto smartphones which provides information on routes, timetables and can tell you which services to use for your journey.