Transport
07th April 2022
We provide information about your rights when sailing and can help resolve complaints with ferry companies or terminal operators.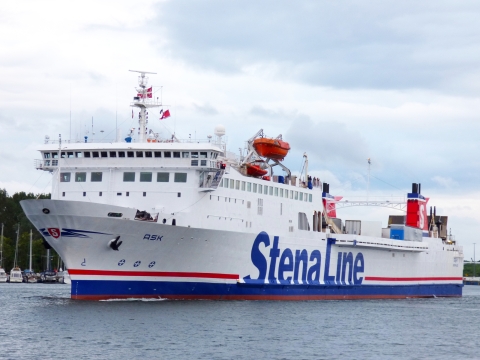 We also provide information and help to passengers who require special assistance when travelling.
Complaining about your ferry company or terminal operator
If you are not satisfied with the service you receive, contact a member of the ferry company or terminal staff. They may be able to resolve the problem at the time of travel.
If the ferry company/terminal operator cannot resolve the problem at the time of travel put your complaint to them in a letter or an email detailing what went wrong. You must submit the complaint to the ferry company or terminal operator within two months of the date you travelled.
Not happy with the response or would like more help? Contact The Consumer Council by telephone 0800 121 6022 or click here.
Sea Passenger Rights
If your sailing is cancelled or delayed more than 90 minutes you are entitled to free snacks, meals or refreshments and in some cases, if necessary, overnight accommodation. 
If it is expected that the service will be cancelled or delayed departing more than 90 minutes passengers are entitled to a choice between a full refund or an alternative service at the earliest opportunity. You may also be entitled to compensation.
For more information on your rights and responsibilities as a sea passenger download our Plain Sailing Guide.   Plain Sailing is also available in audio format.
The Consumer Council has a template letter to help you with your sea passenger complaints. Complaints about sea journeys must be made within two months of your journey.
This template letter will download to your device as a Microsoft Word document. If you need this translated or read aloud, please add 'Read&Write' software to your device. This is supplied by Text Help. If you need any further support with this software, click here to contact Text Help. 
Special Assistance
Most ferry ports and ferry companies in the UK and European Union are required to provide assistance to passengers with a disability or reduced mobility.
All types are covered including hidden disabilities such as learning disabilities, autism and hearing loss. A passenger may have reduced mobility because of age, an illness or a temporary injury, for example a broken arm or leg.
You are entitled to assistance at all stages of your journey, from booking your ticket, arriving at the terminal, boarding the ship, right through to disembarking the ship and leaving the arrival terminal.
The special assistance must be provided free of charge.

You should request assistance at least 48 hours before sailing to ensure all assistance needed, including any relevant equipment, is available.

The ferry company can only refuse where the design of the ship or port terminal makes it impossible to board the passenger or if carriage of the passenger contravenes safety requirements.
For more information on the assistance available, your rights and responsibilities, including how to request assistance when travelling by ferry, download a copy of The Consumer Council's guides below or telephone us on 0800 121 6022 to request a copy.
Travel Factsheet
We have a factsheet for a quick reference of your passenger rights if your ferry is delayed or cancelled.
Financially Protecting Your Holiday
The vast majority of journeys will take place without incident. However, when travel plans are disrupted it can have significant financial and emotional impact on consumers, which is why so many consumers take out travel insurance. Insurance provides vital protection against the impact of something going wrong. Read more about travel insurance by clicking the link below.