Get On Board With Translink's Bus and Train Week
The Consumer Council encourages consumers to try public transport 4-10 June 2018.
'Give it a go and see if you could save some money,' was the message from The Consumer Council at the launch of Translink's third Bus and Train Week, which runs from 4-10 June.
John French, Chief Executive at The Consumer Council said: "When parking and other costs are factored in, public transport can be cheaper than travelling by car. Our advice is: give it a go during Translink's Bus and Train Week; take advantage of the special offers and discounted fares, and if it works for you consider using public transport more regularly.
Consumer Council research shows that while 55% of Northern Ireland consumers use public transport, it only accounts for 5% of the journeys we make.
John added: "You might find that you also really enjoy the opportunity to read or catch up with work, or just to relax instead of worrying about traffic. If there are services that get you where you need to be, at the time you need to be there, you could discover there are lots of benefits of public transport."
For more information visit www.translink.co.uk/also-on-our-site/bus-train-week/.
Image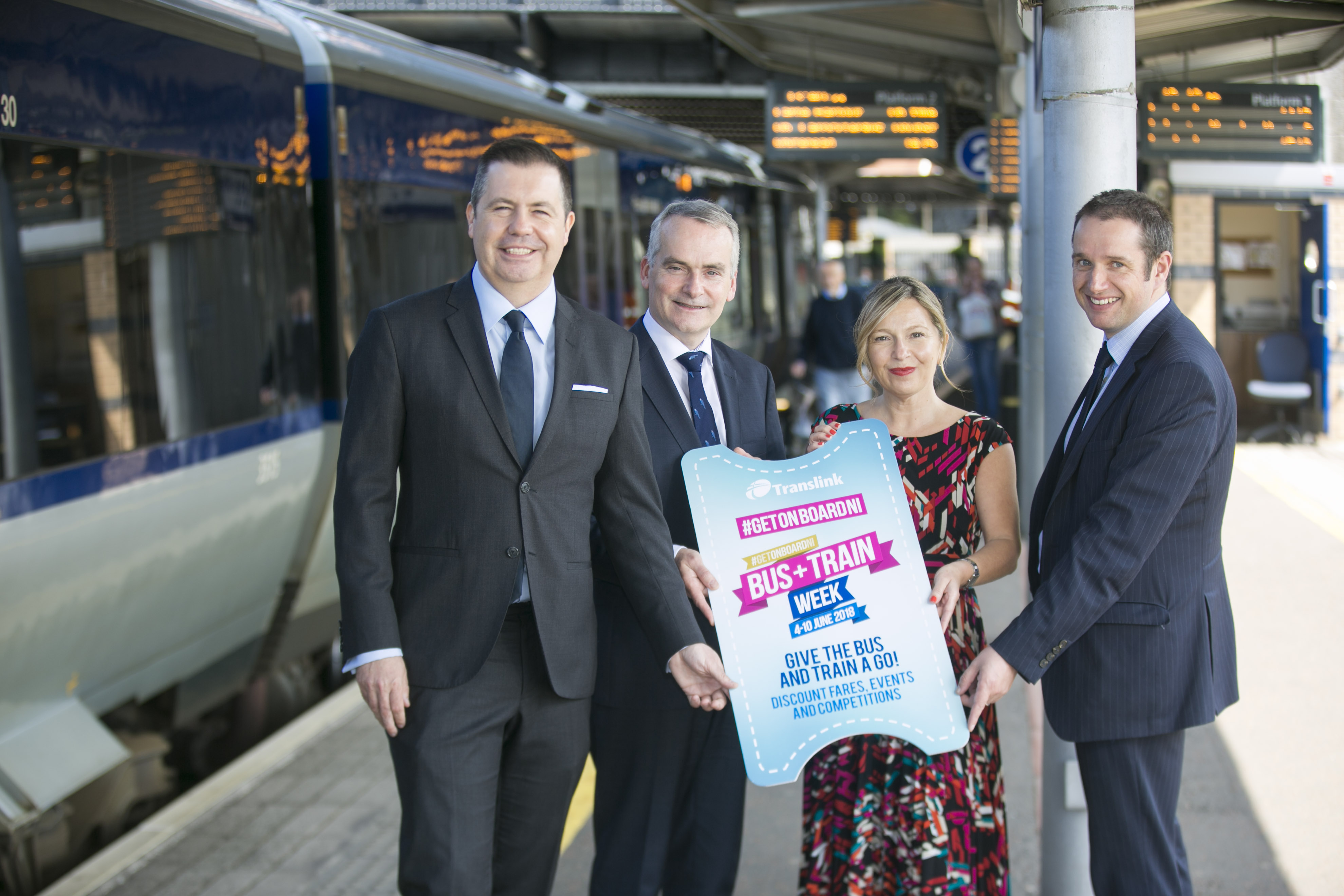 Caption
Translink Group Chief Executive Chris Conway, Retail NI Chief Executive Glyn Roberts, Belfast Chamber of Trade and Commerce President Michelle Greeves and The Consumer Council Chief Executive John French.