The Consumer Council recognised at Public Finance Awards
Chartered Institute of Public Finance & Accountancy announce winners
The Consumer Council was awarded the Public Finance Team of the Year at the recent CIPFA Northern Ireland Public Finance Awards 2018.
The award, which was presented during the CIPFA Northern Ireland Annual Conference held at the Stormont Hotel, recognises the achievements of the team in delivering excellence and clear value-adding benefits through working together efficiently and effectively. 
Speaking about the win, Paula McCann, Head of Finance at The Consumer Council, said: "Over the last two years our finance team has undergone significant changes with payroll, HR, procurement and auditing services. The team was formed in 2016 and we were the first Arm's Length Body to introduce a number of new initiatives, which combined with the implementation of GDPR in May 2018, proved quite a challenge. 
"However, we managed to successfully implement these changes, and make a number of savings, which we have put back into our work programme budget to deliver more services for consumers in Northern Ireland. 
"We are delighted to be recognised by CIPFA Northern Ireland as the Public Finance Team of the Year."
 
Image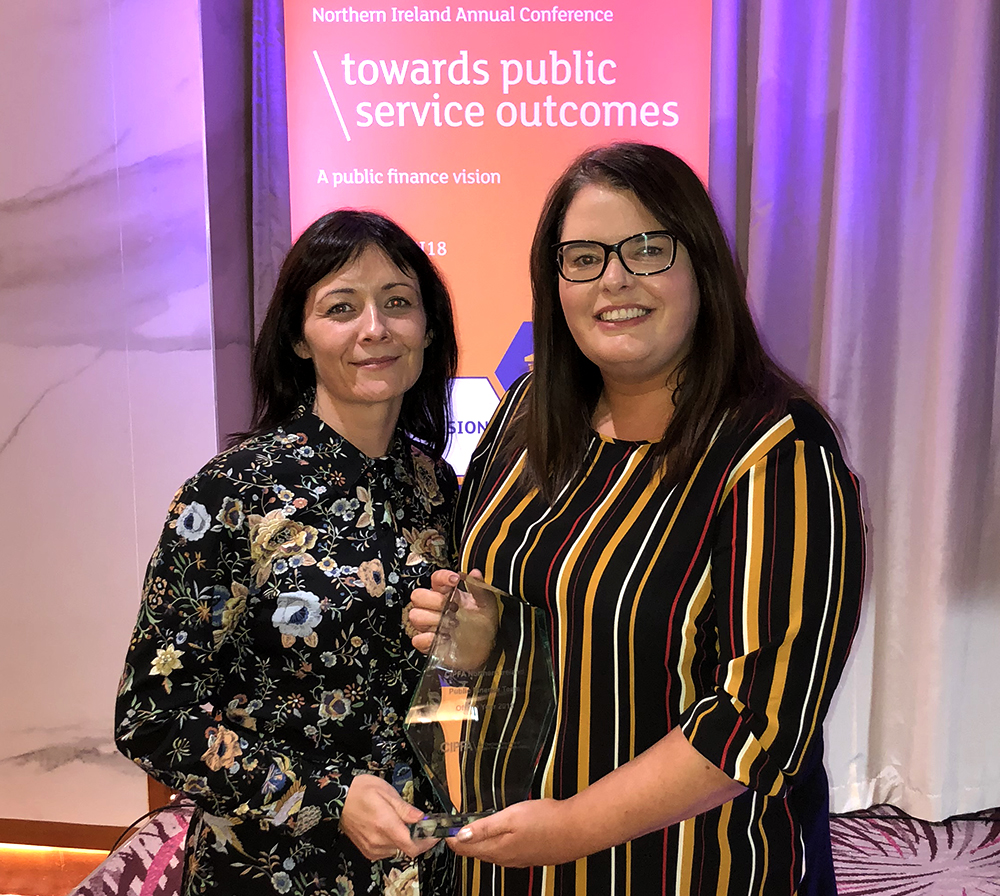 Caption
Joanne Akkaya and Paula McCann