Information about sending and receiving mail through the postal system.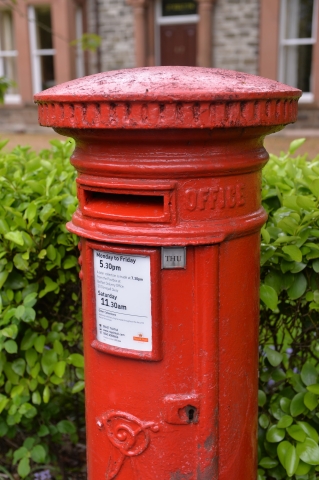 Postal Service
The postal service is a vital feature of the communication infrastructure. We send letters and cards to friends and family as an important way of keeping in contact with loved ones. We receive bank statements and bills through the post which helps us to pay bills on time and keep an eye on our finances. The postal service is also becoming increasingly important with many of us shopping online as we rely on the postal system to ensure our items arrive safely and on time.
There are a range of postal operators who receive, collect, sort and deliver letters or packages.  Royal Mail is the largest and the one we are most familiar with as it provides the universal postal service. This ensures the delivery of letters (six days a week), packets and parcels (five days a week) with one price-goes-anywhere in the UK. Some of the products and services that are part of the universal postal service include the First and Second Class mail service, Special Delivery (next day) and Signed-For products.
Royal Mail Quality of Service
Royal Mail, the universal service provider for postal services, is required to publish a range of quality of service performance results including those for First Class stamped and metered mail in each UK postcode area (PCAs). Northern Ireland is covered by the BT Postcode area. Quality of Service results for postal services in the BT postcode areas can be found  https://www.royalmailgroup.com/en/about-us/regulation/quality-of-service/